The Restaurant
Echo Terrace
Capacity: 60 people
The terrace with its Mediterranean atmosphere is an ideal place to relax and chat.
While you relax, we do not take a break! With our coffee specialties made from premium ingredients, refreshments prepared according to our own recipes, continuously renewed cake and dessert offer, the time you spend with us will be an unforgettable experience. Try our lavender-flavored lemonade, lavender cheesecake and cookies, taste the flavor of Tihany and relax with a good book!
Thanks to the local conditions we are perfectly prepared for the reception of groups. The premises can be designed according to the individual needs of our guests and barrier-free routes ensure a safe access.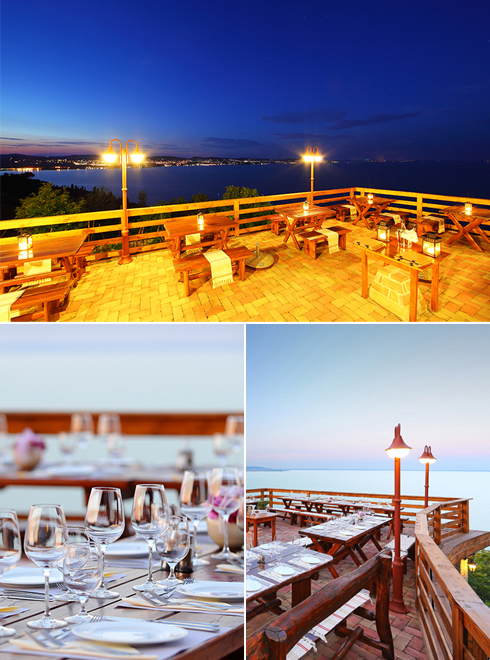 Panoramic Terrace
Capacity: 100 people
Thanks to the unique location the panoramic terrace provides an incomparable 240 degree panorama view of the Balaton Eastern Basin and the beautiful Abbey of Tihany. It pays to visit us at different times and to enjoy the wonderful panorama!
The terrace for 100 people is an ideal place for family lunches, for a rendezvous at sunset or for special occasions like an engagement or wedding. The exceptional venue can be individually designed, the competence and vocation of our employees ensure that the most beautiful events of our lives become an unforgettable experience.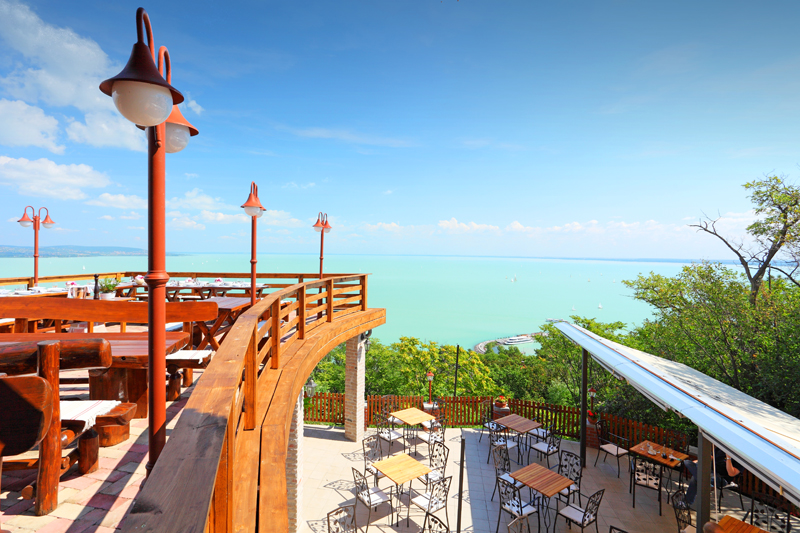 The King's Dome
Capacity: 55 people
The name speaks for itself.
The hall combines the rustic style of the past and modern architectural elements. Thanks to the semi-circular design, the large glass walls enable a unique circular panorama.
Enjoy the modest rural elegance and fantastic views!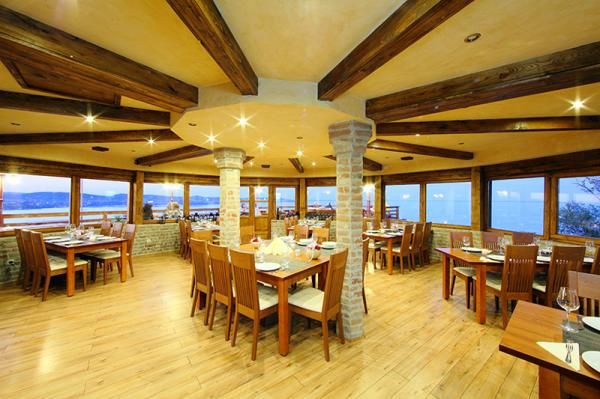 Special occasions
Make your events an unforgettable experience! The Restaurant & Café Echo provides not only a memorable location, but our team makes your ideas come true. Our restaurant is perfect for business meetings, dinner, family celebrations, meetings with friends or even for intimate romantic dinners.
The wonderful panorama of Lake Balaton is the perfect setting for weddings, we do our best to make them as memorable as possible. We are the perfect location not only for your banquets, dinners, but also for the civil ceremony. For more information please click on the following link
We hope to welcome you soon in our restaurant and café.
Best regards,
Your Echo Restaurant & Café Team